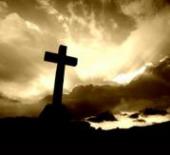 One of our clear passions at Sycamore Bible Church is to make sure that everyone knows how to go to Heaven when they die. Question is, do you? It really is as simple at A,B,C.

First, you must Admit you are a sinner. Romans 5:8 and Romans 6:23 are clear that the penalty of our sin is eternal separation from God. Second, you must Believe that by God sending His Son, Jesus Christ, that He has paid the penalty for your sin (John 3:16). Third, you must Confess the Lord Jesus Christ as your Savior (Romans 10:9-10). The moment you do, you are in an immediate and eternal relationship with Jesus Christ and your sins are forgiven. You can be on your way to Heaven today!

Why not make that decision now, it is really as simple at A,B,C!

For more spiritual help call (317) 878-9141 - Do it today!